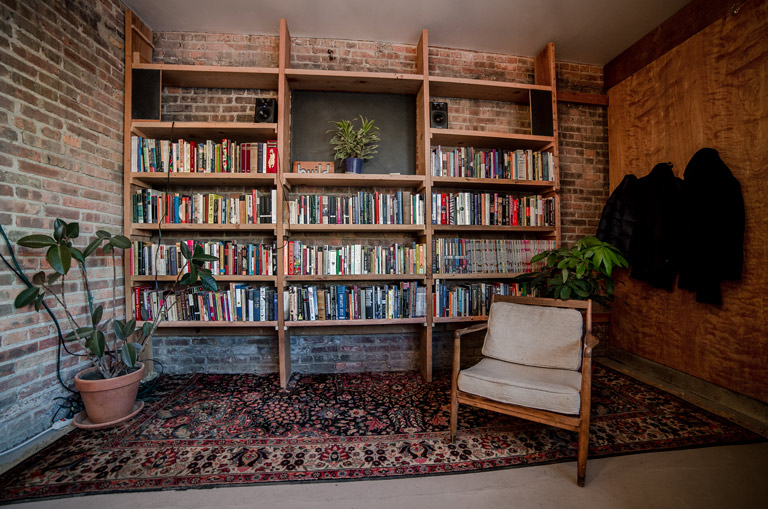 Build Coffee is a soon-to-open coffee shop in the Experimental Station on the South Side of Chicago. Surrounded by community-driven non-profits and civic journalism projects, Build is designed as a hub of great coffee and radical collaboration.
We act as a small venue for performances, workshops, gallery shows, book groups, game nights, and more. We also sell used books, local small press publications, journals, comics, art books, and zines. If you bring in a book for us, we'll probably trade you a cup of coffee for it.
You can sign up for updates from our newsletter, and read the full origin story at our Kickstarter.
Build will be opening in full this spring, check back soon for a date! In the meantime, we're open for special events and previews.
Build Coffee is located at: 6100 South Blackstone Ave
Chicago, IL 60637 We're in the Experimental Station, a non-profit working to build independent cultural infrastructure on the South Side of Chicago. Our neighbors within the two-story brick building include bike shop/mentoring program Blackstone Bicycle Works and three of the most exciting journalism projects in the city: the Invisible Institute, City Bureau, and the South Side Weekly.
We also share the building with the 61st St. Farmers Market, a year-round market with fresh food from local and regional farms.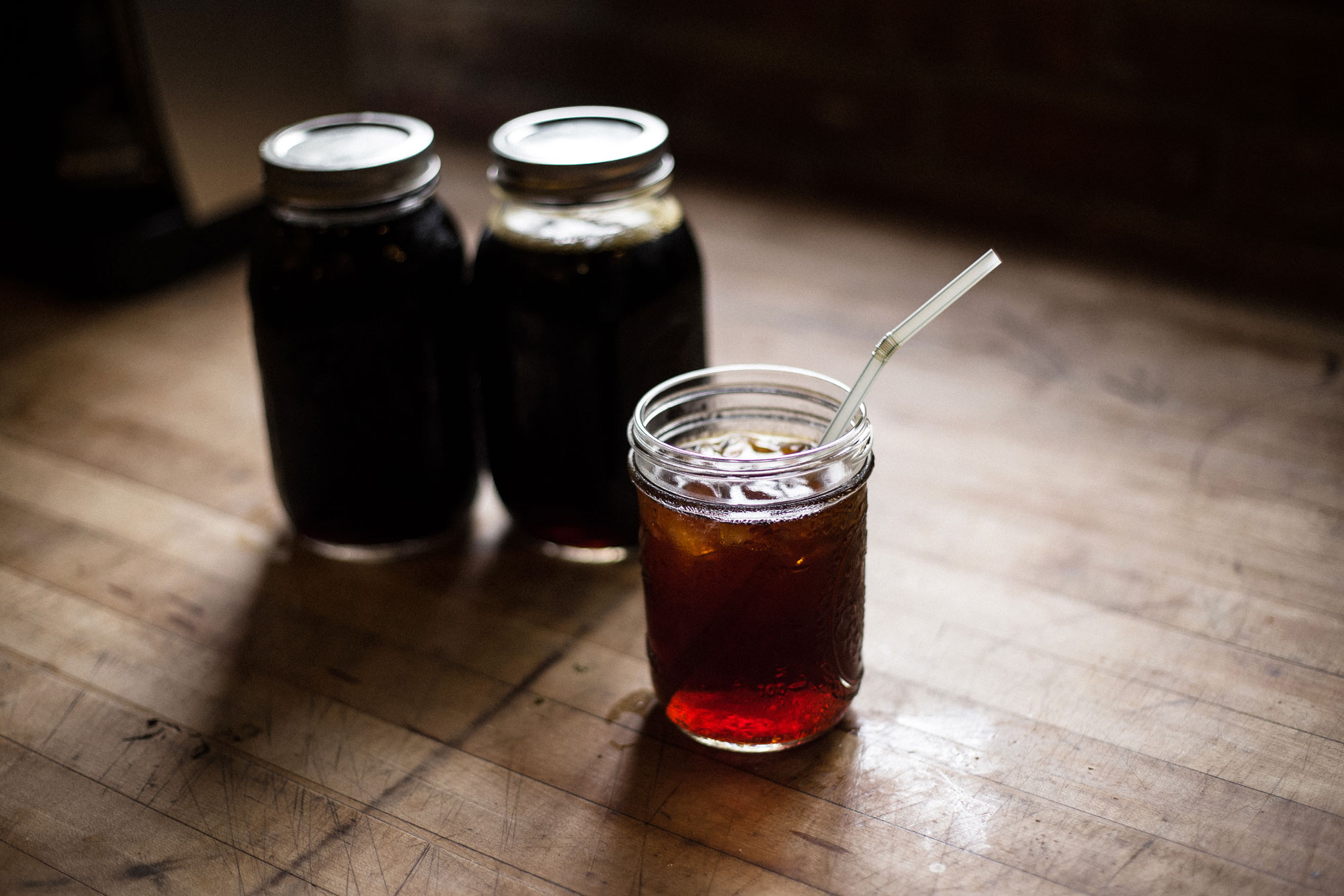 Right now we have Build Coffee gift cards, tote bags, and coasters available in our online shop. Check it out here.
Our bookshop features lovingly curated used books and new stock from local presses and indie publishers. If you're an artist or small press and would like to get your books/zines/comics/chapbooks on our shelves, check out our consignment form and get in touch at books@buildcoffee.org.
We serve coffee from HalfWit Coffee Roasters, who are small like us but serious about their beans. Like we do, they think coffee should be thoughtfully sourced, roasted and brewed with love and skill, and served without pretension.
Our pastries and bread come from Pleasant House Bakery, another local small business. You might know them from their Pilsen pub, or as the only stand at the 61st St. Farmers Market with a line a dozen deep.
Build Coffee acts as a small venue for performances, workshops, gallery shows, book groups, game nights, and more. Interested in hosting with us? The space is available to rent for public and private events. Shoot an email to our booker directly at events@buildcoffee.org.
Thursday, April 27
Public Newsroom #15: 90 Days, 90 Voices
6:00 pm — 8:00 pm
Three months ago, President Donald Trump signed an executive order that barred citizens of seven countries from coming to the United States for 90 days and all refugee admissions for 120 days. Syrians, who make up 1 out of every 6 refugees in the world today, were indefinitely banned. In response to the ban, three Chicago journalists (Sarah Conway, Alex Hernendez and Nissa Rhee) founded 90 Days, 90 Voices—a storytelling project about those seeking a home in the United States during an age of unrest. Thursday, April 27 marks 90 days since the executive order was signed. Come join the founders of 90 Days, 90 Voices at this special Public Newsroom event to hear some of their favorite stories, learn tips for covering immigration issues, and celebrate the storytelling project's work.

Learn more →
Thursday, May 4
Public Newsroom #16: The Triibe—Another Life
6:00 pm — 8:00 pm
The Public Newsroom is excited to have The Triibe host a screening of their original docuseries "Another Life." Following the screening, Triibe Co-Founder Tiffany Walden and "Another Life" Director Morgan Elise will facilitate a discussion on the long-lasting trauma within Chicago's black millennial community in the aftermath of gun violence and the role media plays in this trauma.
Learn more →