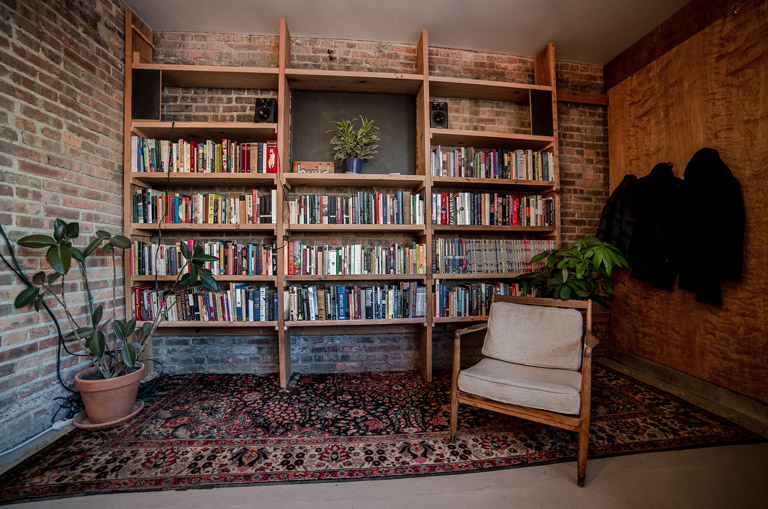 Build has closed our doors for the rest of the month in response to COVID-19. We are asking for your help to support our brilliant staff during this time—if you are able, please donate here:

You can also support the shop by exploring our online book shop or buying a gift card for later use.
***
You've likely already seen information on what it means for us to flatten the curve, but here's a link we found helpful. 
Local resources:
Chicago Public Schools are maintaining pickup sites for breakfast and lunch packages. More on that here.
Chicago organizers Kelly Hayes and Delia Galindo created this mutual aid page for the our area to connect those looking for help and able to give it.
If you're out of work because of COVID-19, you can apply for unemployment. Here's some info on that.
If you are organizing aid efforts and have a way Build's team, space, or van can be useful, please get in touch: hannah@buildcoffee.org.
***
Build Coffee is a coffee shop and bookstore in the Experimental Station on the South Side of Chicago. Surrounded by community-driven non-profits and civic journalism projects, Build is designed as a hub of great coffee and radical collaboration.
We act as a small venue for performances, workshops, gallery shows, book groups, game nights, and more. We sell used books, local small press publications, journals, comics, art books, and zines.
We also run the Build Coffee Meal-Based Residency Program, a gallery show and residency aiming to nourish and sustain local art and artists.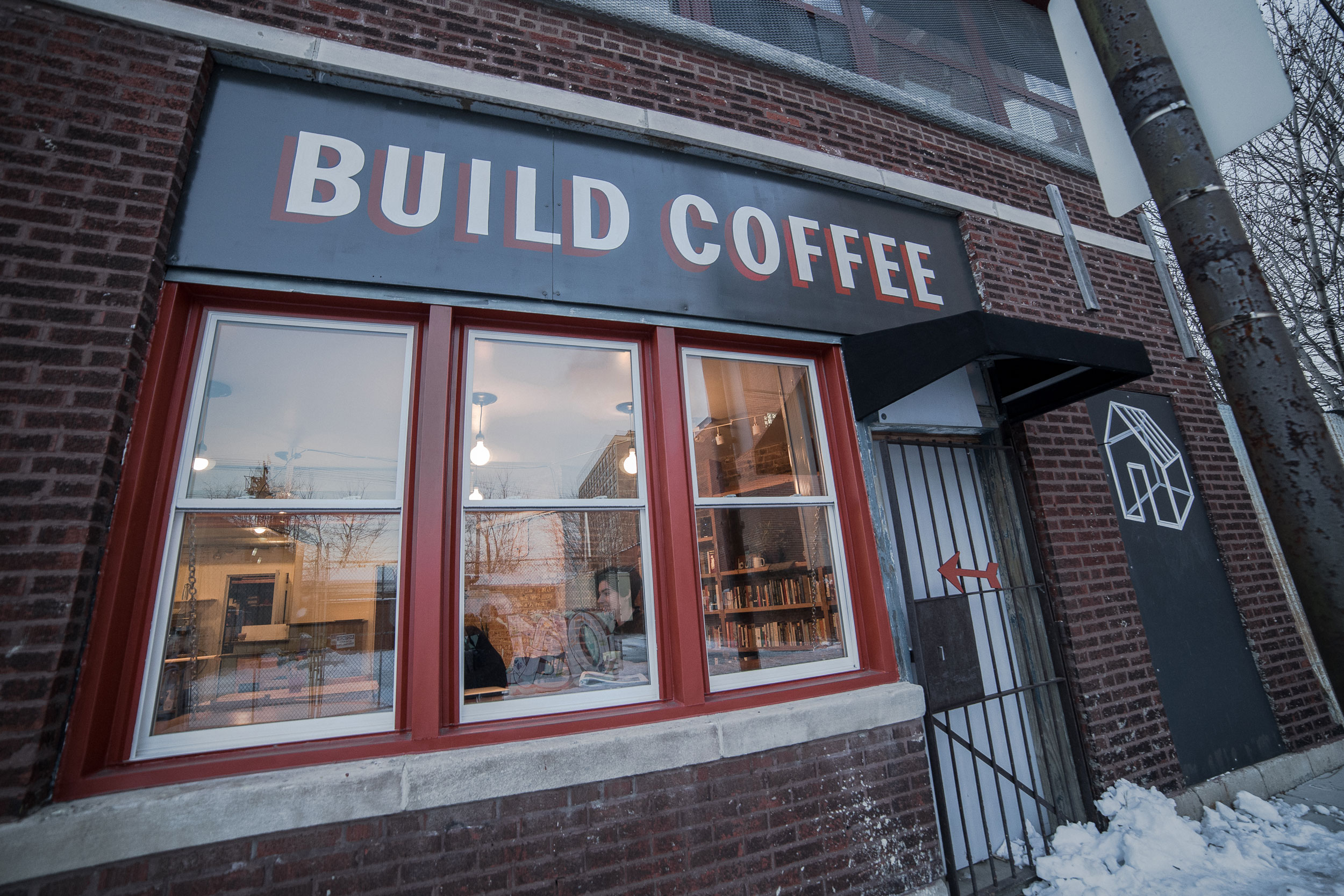 Build Coffee hours
Monday to Friday   8am-5:30pm
Saturdays   9am-5:30pm
Sundays   9am-3pm
Build will be closed Monday, February 17 2020 for Presidents' Day.
Build Coffee is located at: 6100 South Blackstone Ave
Chicago, IL 60637 We're in the Experimental Station, a non-profit working to build independent cultural infrastructure on the South Side of Chicago. Our neighbors within the two-story brick building include bike shop/mentoring program Blackstone Bicycle Works and three of the most exciting journalism projects in the city: the Invisible Institute, City Bureau, and the South Side Weekly.
We also share the building with the 61st St. Farmers Market, a year-round market with fresh food from local and regional farms.

We have Build Coffee pins, crewnecks, and gift cards available in our online shop!
Our bookshop features carefully curated used books and new stock from local presses and indie publishers. If you're an artist or small press and would like to get your books/zines/comics/chapbooks on our shelves, check out our consignment form and get in touch at books@buildcoffee.org. We also gratefully accept book donations!
We also sell books online through Bookshop.org, an alternative to Amazon dedicated to supporting independent bookstore. Just about any book currently in print is available through their site, and we keep a portion of any purchase made through our shop link!
We serve coffee from HalfWit Coffee Roasters, who are small like us but serious about their beans. Like we do, they think coffee should be thoughtfully sourced, roasted and brewed with love and skill, and served without pretension.
Our pie is from Justice of the Pies, an out-of-this world local bakery. We make our toast from Publican Quality Bread, which features local grains and award-winning, naturally leavened loaves. Whole boules and baguettes are available Saturdays!
We cater hot coffee and tea, local pies and pastries, light lunches, and more—check out the menu here and get in touch at catering@buildcoffee.org or (773) 627-5058. $5-$10 delivery to Hyde Park & Woodlawn available with advance notice.
Build Coffee acts as a small venue for performances, workshops, gallery shows, book groups, game nights, and more. Interested in hosting with us? The shop is available to rent for public and private events. Shoot an email to our booker directly at events@buildcoffee.org.
There are no upcoming events at this time. Check back soon!