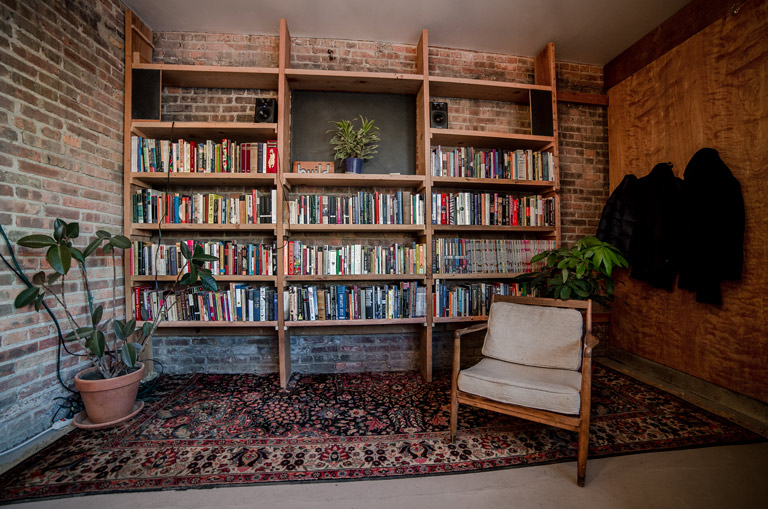 Build Coffee is a soon-to-open coffee shop in the Experimental Station on the South Side of Chicago. Surrounded by community-driven non-profits and civic journalism projects, Build is designed as a hub of great coffee and radical collaboration.
We act as a small venue for performances, workshops, gallery shows, book groups, game nights, and more. We also sell used books, local small press publications, journals, comics, art books, and zines. If you bring in a book for us, we'll probably trade you a cup of coffee for it.
Stay up-to-date on shop happenings by signing up for our newsletter.
Build will be opening in full this spring, check back soon for a date! In the meantime, we're open for special events and previews.
Build Coffee is located at: 6100 South Blackstone Ave
Chicago, IL 60637 We're in the Experimental Station, a non-profit working to build independent cultural infrastructure on the South Side of Chicago. Our neighbors within the two-story brick building include bike shop/mentoring program Blackstone Bicycle Works and three of the most exciting journalism projects in the city: the Invisible Institute, City Bureau, and the South Side Weekly.
We also share the building with the 61st St. Farmers Market, a year-round market with fresh food from local and regional farms.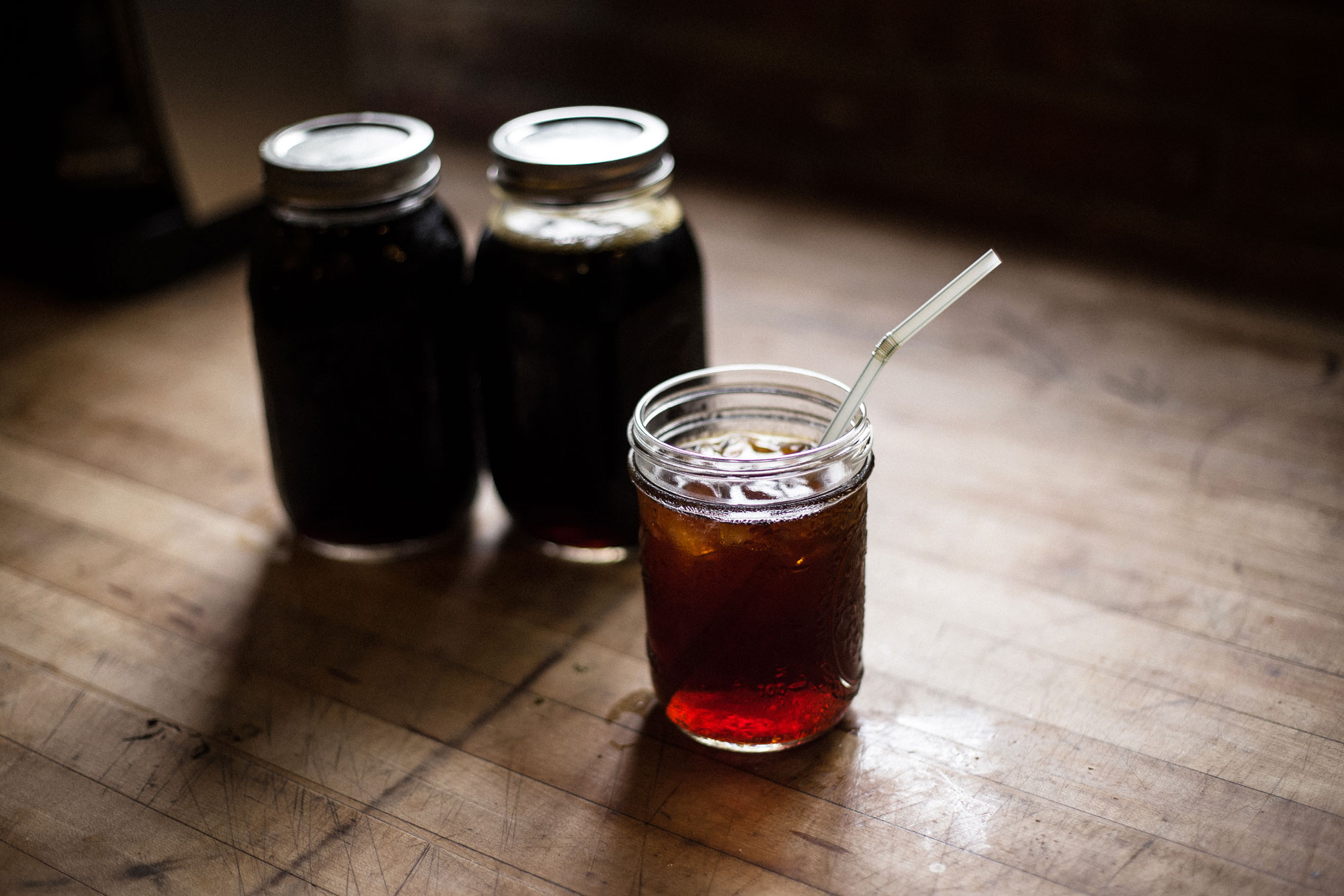 We have Build Coffee gift cards, tote bags, and coasters available in our online shop. Check it out here.
Our bookshop features lovingly curated used books and new stock from local presses and indie publishers. If you're an artist or small press and would like to get your books/zines/comics/chapbooks on our shelves, check out our consignment form and get in touch at books@buildcoffee.org.
We serve coffee from HalfWit Coffee Roasters, who are small like us but serious about their beans. Like we do, they think coffee should be thoughtfully sourced, roasted and brewed with love and skill, and served without pretension.
Our pastries and bread come from Pleasant House Bakery, another local small business. You might know them from their Pilsen pub, or as the only stand at the 61st St. Farmers Market with a line a dozen deep.
Build Coffee acts as a small venue for performances, workshops, gallery shows, book groups, game nights, and more. Interested in hosting with us? The space is available to rent for public and private events. Shoot an email to our booker directly at events@buildcoffee.org.
Wednesday, May 24
Bike Shop Art Show
5:00 pm — 8:00 pm
The opening reception for the Bike Shop Art Show will feature: comics, hand-painted signs, and photo projects by the youth of Blackstone Bicycle Works, made with with Tita Thomas; the drawings and iconic bicycle of Tommie Lee Hollins; collaborative intergenerational art activities for all people; tours of the exhibition led by bike shop youth; soda from Build Coffee; food from Rajun Cajun; and live music. Join us for the opening, and find artwork from the show on the walls of Build later this month!
Learn more →
Thursday, June 1
Reporting in the Open: City Bureau's Spring Open House
6:00 pm — 8:00 pm
Come celebrate what the City Bureau crew has been up to this spring! Their reporting fellows have been working with Curious City journalists to explore segregation in Chicago, getting to know African immigrant communities on the South Side, and reimagining the industrial West Side. They've also partnered with Free Spirit Media throughout the fellowship cycle to mentor some of the city's upcoming mediamakers and civic leaders. Stop by our #PublicNewsroom for a chance to give feedback on the work before it's published, discover ways to collaborate with City Bureau, and enjoy some refreshments.
Learn more →
Thursday, June 15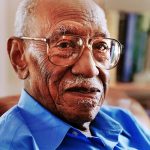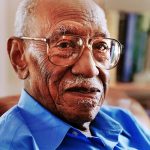 Public Newsroom #18: Timuel Black on the Art of Oral History
6:00 pm — 8:00 pm
On May 18, we're thrilled to have historian, civil rights leader, and local legend Dr. Timuel Black in the Public Newsroom for a guided conversation on the art of oral history, informed by his decades of experience living and working on the South Side of Chicago. Dr. Black will be interviewed live by author, educator, and City Bureau board member Audrey Petty, whose book "High Rise Stories" chronicles Chicago's iconic public housing projects through first-person narratives. Together, Black and Petty will explore the craft of oral history and the importance of storytelling to Chicago's cultural memory.
Learn more →